Over the last 50 years, the proportion of short-sighted (myopic) children has more than doubled in the UK and children are becoming myopic at a younger age. It is predicted that by 2050, 50% of the global population will be myopic. (In 2010 it was 28%)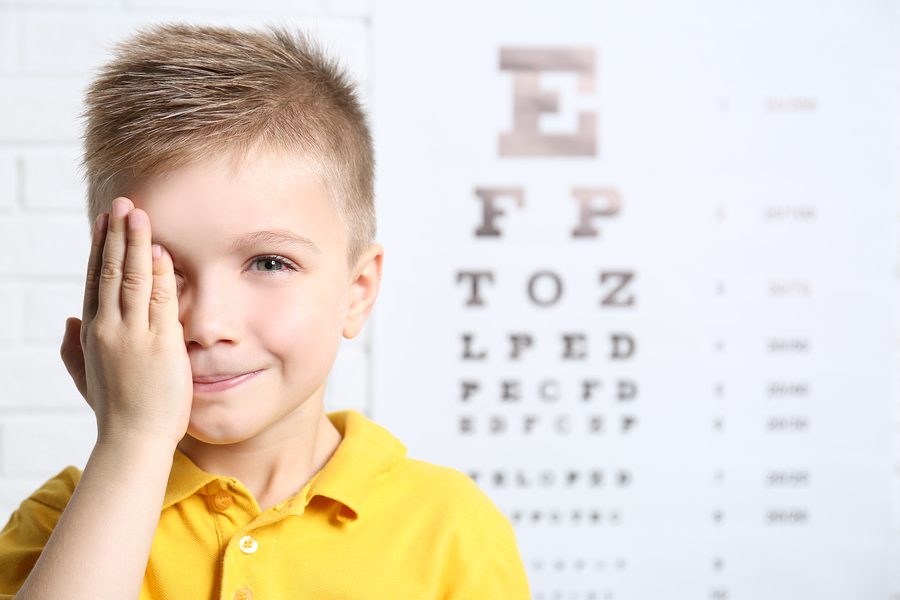 We at Insight Opticians understand that parents want the best options for their children and hence we offer a Myopia Control Clinic. Specialist contact lenses have been developed to be worn by children who are myopic. These contact lenses have shown to reduce the rate of progression of myopia by more than 50%. These include some soft contact lenses that are worn during the day- namely MiSight and Naturalue.
Ortho-K- Overnight Contact Lenses
How would you like to correct your or your child's vision while you sleep? Custom contact lenses can be worn overnight, simply remove them upon waking and enjoy a world of clear, natural vision throughout the day.
It is non-invasive, safe, effective and has transformed the lives of thousands of people including children across the world.
These specialist contact lenses gently reshape the cornea overnight (equivalent to less than half the width of a human hair), enough to create clear sharp vision for the duration of the day.
Ortho-K is the perfect solution for people who suffer from mild to moderate myopia (short-sightedness).
In children, studies have indicated that Ortho-K lenses can dramatically slow the progression of short-sightedness or even halt it, subsequently reducing the risk of developing associated problems.
For more information on Ortho-K treatment please visit Eye Dream Lenses
Children love to wear contact lenses, it gives them freedom from glasses. We will help them every step of the way. We will show them how to insert and remove the contact lenses correctly and how to care for them properly. In addition we will make sure that their eyes are regularly assessed. We have been fitting contact lenses to children as young as 8 years old.
For more information about our Myopia Control Clinic, or to book an appointment, please contact us by calling 0208 866 5399.
Try Our Comprehensive Eye Examination.
Book an appointment at the optometry practice that has been trusted for over 35 years
6 Bridge St Pinner, HA5 3JE, UK
Call: 020 8866 5399
email: info@insightpinner.co.uk
Monday to Friday
9:00am – 5:30pm
Saturday
9:00am – 5:00pm